Comfort Quilts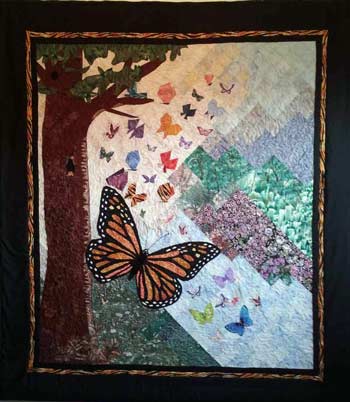 Comfort Quilts has been a part of the Trent Valley Quilter's Guild since its inception in 2003 by Marion Payette, Joy Forge and Marilyn Edmonds. They headed up the Comfort Quilts Committee for 16 years and still contribute to the group today.

Comfort Quilts have been and continue to be distributed to people in need, whether its an Individual with a serious illness, displaced families who have lost everything from a house fire, the Children's Aid Society or those immigrating from war torn countries. On average we give out 160 Comfort Quilts every year. Brighton Rotary, Stirling Rotary and Kente Kiwanis are faithful supporters of this worthwhile cause. The support we receive from these groups helps us buy supplies to complete the quilts. If you know of any service group that would like to donate to Comfort Quilts, please let us know.

Please consider joining this fun group for a day of sewing, socializing, and having lunch together. Coffee and tea are provided. It's not only to make quilts for others, its to make new friendships and share stories and ideas be it quilting or otherwise.
Meetings
Brighton Community Centre the first Wednesday of the month from 9:00 to 3:00
Frankford United Church the third Thursday of the month from 9:00 to 3:00
Any questions or requests for a Comfort Quilt may be directed to:
Cathy Herrington, Comfort Quilt Convenor, carmanherrington@sympatico.ca